Teacher Registration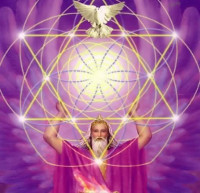 The name Angelic Reiki pertains only to the system of healing as given through Kevin and Christine Core by Archangel Metatron and the material is copyrighted and registered to Christine Core. This system of healing is as written by Kevin Core in the official Angelic Reiki manuals including all the material taught by Kevin and Christine and included in the 2009 manuals.
If you have taken the Angelic Reiki Master Teacher course and wish to register to become a teacher, please click on the Teacher Registration button. It will take you to the international site of Angelic Reiki where you can sign up, pay your registration fee and download official manuals and certificates. Then the copyright certificate with your teacher's number will be sent to you and you will be able to teach seminars and issue official certificates to your students.
If you have any further questions, please contact us.